As the caregiver of an elderly loved one, you know the importance of exercise to help your loved one stay healthy physically, mentally, and emotionally. You may have even heard that to get the most benefit, your loved one should exercise for at least 30 minutes a day, five times a week. And that is very true, but many people get stuck doing the same exercise every day and miss out on getting the health benefits from different kinds of exercise. So, if your parent is walking every day, that's great! But maybe now it's time to talk to them about expanding their activity horizons. If they have a companion care at home provider who visits their home to help, they can oversee what your senior is trying.
Before you begin any exercise program, talk to your parent's doctor or the person providing physical therapy. If your parent goes to physical therapy, they might have some great suggestions to add to this list of fourth types of exercise.
Endurance or Aerobic Exercise that Companion Care at Home Aides can Observe
This is the most common type of exercise and what many people think of when they hear they should add exercise to their daily schedule. Aerobic exercises increase a person's breathing and heart rates. Doing activities such as walking, swimming, and dancing helps keep your loved one healthy, improves his fitness, and helps him do his everyday tasks and errands.
Strength Exercise
Strong muscles can help your loved one stay independent and complete the tasks that he's always enjoyed doing, like gardening or mowing the lawn. They can make getting out of a chair easier, as well as climbing stairs or carrying groceries. Your parent may choose to use weights or resistance bands in his strength-training exercises. A physical therapist can help him learn how to use such tools safely. The key is to start low and build up resistance as the muscles get stronger.
Flexibility Exercises
To be more flexible, your loved one might want to try to add some flexibility exercises into his routine. Being flexible means he'll be able to tie his shoes easier or look over his shoulder better. He should focus on areas that feel tight and could use a little loosening up, such as the shoulders, back, or legs. It's best to stretch after performing some aerobic exercises when the muscles are warmed up.
Balance Exercises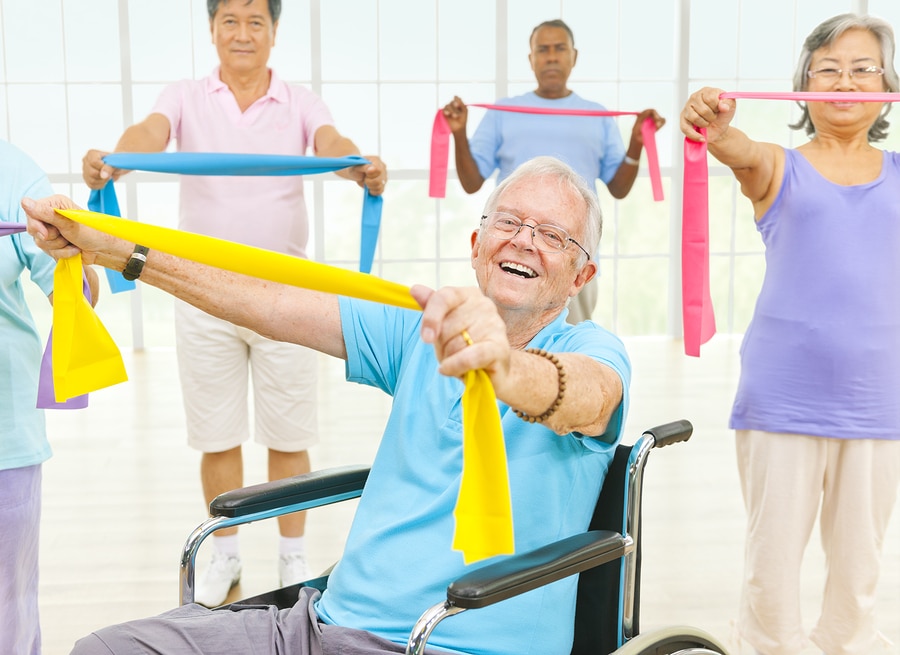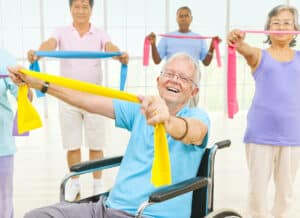 Falls are one of the greatest fears of many older adults. Adding some balance exercises to your loved one's weekly routine can help him prevent falls and sustain injuries. He can do simple exercises like slowly standing on one foot or practicing getting in and out of a chair without holding on. He can also look into learning something like yoga or Tai Chi, which focus a lot on holding positions and maintaining balance.
If your loved one is ready to jump into all four forms of exercise right away, start with one and then gradually add the others so that each week, your loved one has a well-rounded routine of getting all the exercise he needs to keep him healthy and active for years to come.
We provide quality 24-Hour Home Care for seniors and families in Charleston, Mount Pleasant, Summerville, James Island, Johns Island, Daniel Island, Goose Creek, North Charleston, Sullivans Island, Isle of Palms, Kiawah Island, and Seabrook Island.
Latest posts by Home Care Plus Staff
(see all)