Home Care Plus is an in-home elder care and support service whose goal is to help elderly clients live life as fully and safely as possible in the comfort of their own homes. We offer a wide range of services to meet a variety of needs. Our mission is to provide quality supportive services and care coordination to our clients to assist them in leading dignified and independent lifestyles in the comfort and safety of their own homes.
We provide a comprehensive ongoing needs assessment by a Registered Nurse identifying an individual's and his/her support system's strengths, weaknesses, limitations, objectives and service needs. With the focus on health, psychosocial and environmental factors we develop an individualized plan of care based on the needs assessed. The plan of care is tailored to fit changing needs and thoroughly reviewed with the client, family members and/or responsible parties.
With 24-hour home care, you can let go of the worry and enjoy a full night's sleep knowing your loved one is being cared for by compassionate professionals. With personalized attention to individual needs around-the-clock, those living with dementia or who are homebound due to physical limitations will feel at ease in their own surroundings.
What is 24-Hour Home Care?
24-Hour Home Care means that a caregiver or several caregivers are rotating shifts to care for your loved one in their home. Someone is always awake. Caregivers work an 8-hour or 12-hour shift. These services are paid for by the hour.
Live-In Home Care vs Hourly Home Care
When it comes to choosing in-home care for an elderly person, there are many options. Live-in and 24-hour caregivers may seem like the same terminology, but they vary in how much time is spent with the senior, depending on their care needs. Understanding these differences will help determine what type of live-in or hourly home care would be best suited for each individual's circumstance.
24-Hour Home Care (Hourly Home Care)
To ensure the client is always taken care of, two or more caregivers take turns on shifts to be awake and available day and night.

A trusted and alert caregiver is always awake to care for your loved one. By rotating caregivers, they are able to stay alert and ready when new situations arise with a senior who wanders at night, needs toileting assistance at night, or may become confused and just need some company and reassurance.
Live-In Home Care 
Live-in caregivers work around the clock to take care of their clients. The 8-hour break and sleeping bed is provided for them so they can rest when not working.

With two scheduled caregivers, your senior loved one will find a deeper sense of comfort. The heightened familiarity with the elderly's favorite routines and moods helps to better manage dementia diagnoses as well.

Live-In Home Care may not be the best choice for the senior who needs assistance at night with toileting, wandering, or confusion. The caregiver must be able to sleep, take breaks, and rest.
Our mission is to provide quality supportive services and care coordination to our clients to assist them in leading dignified and independent lifestyles in the comfort and safety of their own homes.
Providing exceptional 24-hour home care in Charleston, West Ashley, Mount Pleasant, Summerville, James Island, Johns Island, Daniel Island, Goose Creek, North Charleston, Sullivans Island, Isle of Palms, Kiawah Island and Seabrook Island.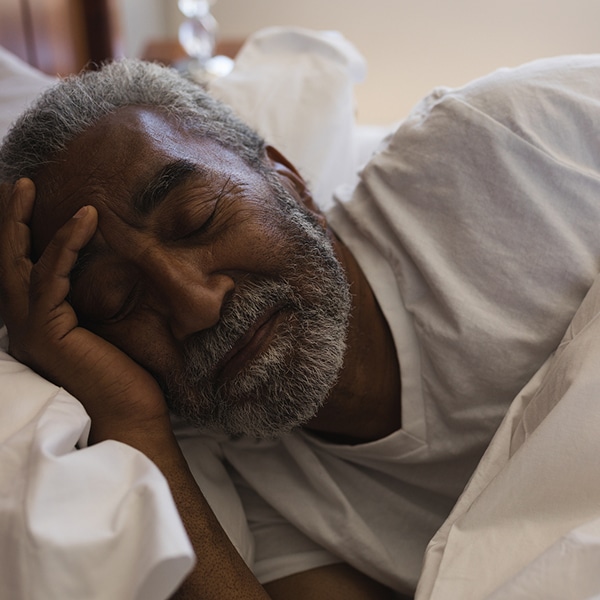 Does Medicare Pay for 24-Hour Home Care?
If your family member needs only assistance with homemaker or personal services, or companion care, Medicare will not cover the cost.
Medicare doesn't pay for:
24-hour-a-day care at home

Meals delivered to your home

Homemaker services (like shopping, cleaning, and laundry), when this is the only care you need

Custodial or personal care (like bathing, dressing, or using the bathroom), when this is the only care you need
Our highly-qualified and trained caregivers and staff are loved by our clients. Read our reviews.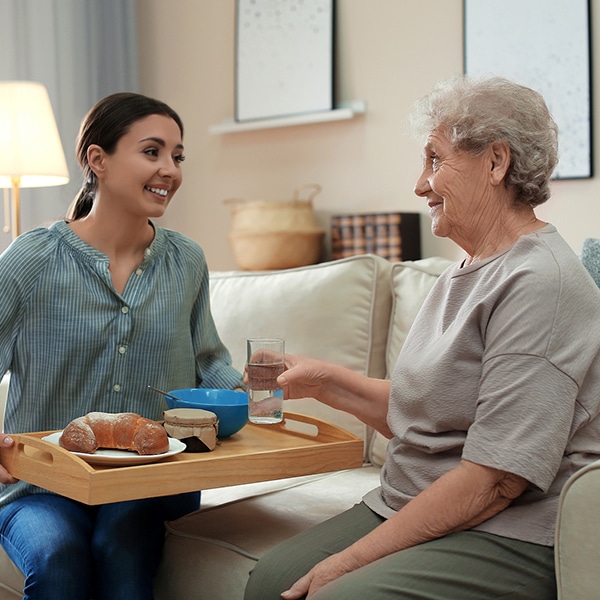 Care coordination consists of a full and ongoing needs assessment as defined above and development of a plan of care based on these needs. Some clients and their families request only the Assessment and Plan of Care to assist them in meeting the client's continued needs. Other clients may need additional ongoing professional care management. Home Care Plus' Care Coordination services include:
Arrangement and monitoring services for social activities as needed.

Home and or facility visits.

Medication oversight.

Accompanying client during physician/professional visits as desired.

Communication and reports to physicians, facility staff and other professionals.

Advocacy.

Assistance with transition from home to a care facility or facility to home.

Assistance with filing insurance claims and with mail order pharmacy as needed.
When your aging-loved one needs home care in the Charleston SC area, Home Care Plus is there. Our home care services are available 24/7. Learn more about how we can help.
Who Can Benefit from 24-Hour Home Care for Seniors?
A senior living independently at home who wants to remain at home as long as possible.

Those who may need help transitioning a loved one from a care facility to home.

Families who want to help aging parents maintain quality of life at home, but do not have the knowledge, skills or time to do the job alone.

Long distance caregivers who need a local liaison to oversee care and notify them of problems.
Family Centered – providing family centered care, aware of and responsive to the physical,emotional, spiritual and intellectual needs of others.

Integrity – demonstrating respectfulness, honesty and sincerity at all times.

Best Care – providing quality home care by exceeding the expectations of the individuals and families we serve.

Commitment– committed to hiring and retaining compassionate, caring and dependable caregivers who have a sincere interest in helping others and making a difference.
Ready to find out more about Home Care Plus? One of our staff members will contact you about your senior care challenges. If you have questions, we have answers.