Home Care Plus is an in-home elder care and support service whose goal is to help elderly clients live life as fully and safely as possible in the comfort of their own homes. We offer a wide range of services to meet a variety of needs. Our mission is to provide quality supportive services and care coordination to our clients to assist them in leading dignified and independent lifestyles in the comfort and safety of their own homes.
We provide a comprehensive ongoing needs assessment by a Registered Nurse identifying an individual's and his/her support system's strengths, weaknesses, limitations, objectives and service needs. With the focus on health, psychosocial and environmental factors we develop an individualized plan of care based on the needs assessed. The plan of care is tailored to fit changing needs and thoroughly reviewed with the client, family members and/or responsible parties.
Alzheimer's & Dementia Home Care
Whether your loved one has recently been diagnosed or their symptoms are progressing, you may be wondering how to care for Alzheimer's at home or when to seek in-home care services for dementia. Not only is your loved one likely to be more comfortable staying at home as long as possible, but long-term care facility residents with dementia or Alzheimer's disease are at greater risk of abuse than other residents (1).
There's a lot to learn about home care for Alzheimer's patients. How much does it cost? Does Medicare cover dementia home care? What are the different types of Alzheimer's home care services? We'll answer these questions and more in this ultimate guide to Alzheimer's home care.
Types of In-Home Memory Care
In general, there are four different types of in-home memory care (2). Home care companies may offer one or more of the following services:
Companion services:

Help with visiting, supervision, or recreational activities.

Personal care services:

Assistance with dressing, bathing, eating, toileting, exercise, and other personal care.

Homemaker services:

Help with shopping, housekeeping, and meal preparation.

Skilled care: Assistance with injections, wound care, physical therapy, and other medical needs by a licensed healthcare professional.
Home Health vs. Home Care for Dementia: What's the Difference?
While home health and home care for Alzheimer's sound like two terms for the same thing, the services are quite different. Home care includes non-medical care such as companionship, transportation, housekeeping, and assistance with activities of daily living.
Home health encompasses services provided by healthcare professionals such as wound care, injections, physical therapy, and other medical concerns.
While Medicare and private insurance may cover home health services, they often do not cover home care.
Our highly-qualified and trained caregivers and staff are loved by our clients. Read our reviews.
Providing exceptional Dementia Home Care for seniors and families in Charleston, West Ashley, Mount Pleasant, Summerville, James Island, Johns Island, Daniel Island, Goose Creek, North Charleston, Sullivans Island, Isle of Palms, Kiawah Island, and Seabrook Island.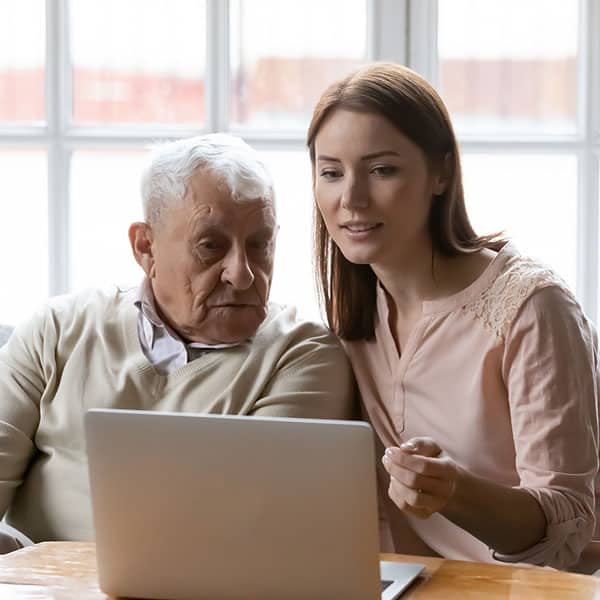 What Services Are Offered by Home Care Plus?
In-home memory care may include things like:
Supervision to prevent the person from wandering

Companionship to prevent loneliness

Light housekeeping, cooking, making sure they take medications on time

Assistance with activities of daily living (such as dressing, bathing, toileting, and feeding)

Transportation to and from doctor appointments or shopping
Our mission is to provide quality supportive services and care coordination to our clients to assist them in leading dignified and independent lifestyles in the comfort and safety of their own homes.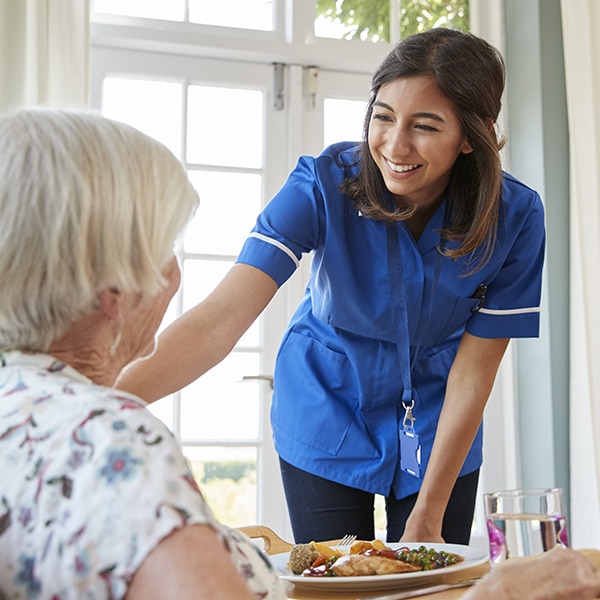 Finding the Right In-Home Alzheimer's Care Services for You
Choosing the best dementia home care service can be stressful. Here are some questions you should ask as you search for the right memory home care service for your loved one (5):
What type of employee screening do you do?

Are you licensed by the state?

Does the home health aide have a good attitude?

How do you handle billing and expenses?

What procedures do you have in case of emergencies?

Will you get a written care plan before services begin?
Family Centered – providing family centered care, aware of and responsive to the physical,emotional, spiritual and intellectual needs of others.

Integrity – demonstrating respectfulness, honesty and sincerity at all times.

Best Care – providing quality home care by exceeding the expectations of the individuals and families we serve.

Commitment– committed to hiring and retaining compassionate, caring and dependable caregivers who have a sincere interest in helping others and making a difference.
Care coordination consists of a full and ongoing needs assessment as defined above and development of a plan of care based on these needs. Some clients and their families request only the Assessment and Plan of Care to assist them in meeting the client's continued needs. Other clients may need additional ongoing professional care management. Home Care Plus' Care Coordination services include:
Arrangement and monitoring services for social activities as needed.

Home and or facility visits.

Medication oversight.

Accompanying client during physician/professional visits as desired.

Communication and reports to physicians, facility staff and other professionals.

Advocacy.

Assistance with transition from home to a care facility or facility to home.

Assistance with filing insurance claims and with mail order pharmacy as needed.
Does Medicare Cover In-Home Care for Alzheimer's?
Medicare does not cover homemaker or personal care services if that is the only care you need (3). However, they may cover these services as part of an overall care plan if a doctor certifies that your loved one with Alzheimer's is homebound and requires intermittent skilled nursing care, physical therapy, occupational therapy, or speech-language pathology.
Supplemental Medicare or other insurance plans may cover care that regular Medicare does not.
How Do I Know If My Loved One Needs In-Home Care for Dementia?
Since Alzheimer's and other forms of dementia are progressive, there will likely come a time when your loved one will fail to care for themselves properly. Here are some signs that your loved one may benefit from home care (4):
Changes in behavior, such as failing to maintain personal hygiene or pay bills on time

Disorientation and confusion that puts their physical safety at risk, such as wandering away from home or forgetting the rules of the road while driving

Decline in physical health, such as losing weight because they forget to eat or aren't taking medication properly

Death or deterioration of their primary caregiver, such as a spouse

Incontinence is a problem you may not want to handle on your own
References
Michael Mileski, Kimberly Lee, Curtis Bourquard, Belinda Cavazos, Kristopher Dusek, Kristopher Kimbrough, Linda Sweeney, Rebecca McClay, Preventing The Abuse Of Residents With Dementia Or Alzheimer's Disease In The Long-Term Care Setting: A Systematic Review, https://pubmed.ncbi.nlm.nih.gov/31695349/

Alzheimer's Association, In-Home Care, https://www.alz.org/help-support/caregiving/care-options/in-home-care

Medicare, Home Health Services, https://www.medicare.gov/coverage/home-health-services

US News and World Report, 5 Signs It's Time for Memory Care, https://health.usnews.com/wellness/articles/signs-its-time-for-memory-care

Mayo Clinic, Home Care Services: Questions to Ask, https://www.mayoclinic.org/healthy-lifestyle/healthy-aging/in-depth/home-care-services/art-20044609
When your aging-loved one needs home care in the Charleston SC area, Home Care Plus is there. Our home care services are available 24/7. Learn more about how we can help.
Ready to find out more about Home Care Plus? One of our staff members will contact you about your senior care challenges. If you have questions, we have answers.