What kind of sleep is your elderly family member getting lately? If she's having more trouble than usual, it might be time to look at some ways to help her to improve her sleep habits and therefore get better rest.  Having home care providers tackle that task for her can help a lot. These ideas can help, and your elderly family member's doctor may have some other suggestions, too.
Look for Ways to Make Her Bedroom More Sleep Ready
The biggest sleep solution that is easiest to overlook is your senior's room. If her room doesn't support quality sleep for her, she's much more likely to have difficulty sleeping. That might mean finding ways to get the room to the right temperature at night, adding blackout curtains, and determining what else she needs. Are soft, clean sheets a necessity? That might be more difficult for her now than it used to be. Home care aides can assist in her room preparation.
Get Her on a Schedule and Put Together a Bedtime Routine
Lots of aging adults don't have any real routine or schedule for their day. That can lead to lots of interrupted sleep and difficulty getting quality rest. The right schedule for your elderly family member is going to be one that is consistent and that includes a regular wakeup time, no daytime napping, and a regular bedtime. This helps her body to know what to expect.
Besides a schedule during the day, a routine for winding down and heading to bed is going to further help your senior's body to know what to expect. Your elderly family member can include almost anything she wants in her bedtime routines, such as time for reading, a warm bath, or a chat with a friend. What is key is that the activities she includes are relaxing for her and help her body to unwind and ready for sleep.
Re-evaluate Meals and Timing
One reason that seniors tend to eat their last meal of the day earlier than most other people do is that heavy meals before bed interfere with sleep. What your senior eats and drinks later in the day matters, too. It can help to keep a food diary for a couple of weeks to see what helps and what doesn't. Home care providers can help with reminders about tracking that information.
Look at Other Solutions, Including Home Care Services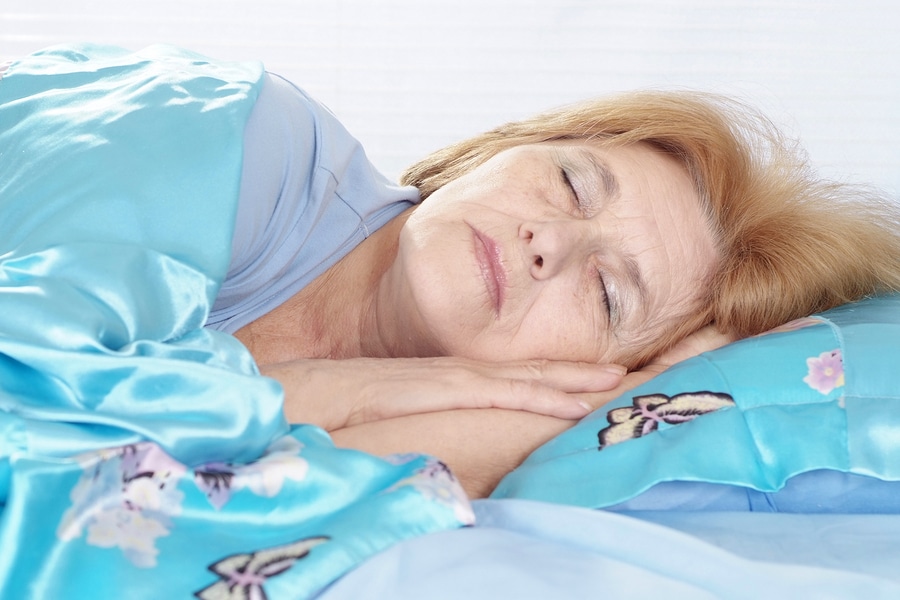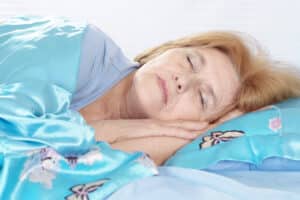 There may be other factors affecting your senior's sleep habits, too. If she isn't moving enough during the day, sleep may be harder to get. It's also possible that she's trying to do too much herself during the day and she's overly tired. Home care providers can help your elderly family member to conserve her energy for what matters so that she's able to focus on what truly serves her needs.
When your aging family member doesn't get the sleep that she needs, her brain, body, and moods all suffer. It's important to look at every factor you can to try to ensure that she's able to get the sleep that she needs.
If you or an aging loved one are considering Home Care in Charleston SC please contact the caring staff at Home Care Plus today. Call (843) 628-3642
We provide quality 24-Hour Home Care for seniors and families in Charleston, Mount Pleasant, Summerville, James Island, Johns Island, Daniel Island, Goose Creek, North Charleston, Sullivans Island, Isle of Palms, Kiawah Island, and Seabrook Island.
Latest posts by Home Care Plus Staff
(see all)