Experts recommend that adults get seven to eight hours of sleep each night. Your dad is struggling, and you often find him going to bed at 10 p.m. and awake again at 2 a.m. It's not enough sleep and you're worried. How do you help him get a better night's sleep? Could having extra care from 24-hour home care providers help?
Check His Medications
Sometimes, the medications your dad takes for his health issues can cause insomnia. If he's taking a prescription pill that is affecting his sleep quality, ask his doctor for guidance. He may be able to switch to a different medication.
Design a Bedroom That Encourages Sleep and Try Reading Before Bed

Is your dad's bedroom designed to encourage sleep? If outside lights shine in the windows and brighten his room, he needs room-darkening blinds. Is traffic noise in the middle of the night startling him? A white noise machine or fan can help drown out that noise.
If he has an alarm clock, is the display too bright? Some can light up a room to levels that seem unnecessary. See if there's a dimmer switch or use special LED light-blocking stickers to lessen the brightness.
Establish a work routine that helps your dad fall asleep. For many people, reading is a great way to relax. It distracts him from things that stress and worry him. Ideally, he should head to bed an hour before his usual bedtime and read for that hour. He may find himself starting to drift off earlier.
Eat Dinner Earlier and Limit His Beverages After Dinner
Dinner right before bed increases the risk of heartburn. When your dad's stomach is digesting food and he lies down, stomach acid may leak into his esophagus and trigger heartburn that keeps him awake. Eating several hours before bed is best.
About two or three hours before your dad goes to bed, he wants to avoid having full glasses of water or his preferred beverage. If he goes to bed after drinking a full glass of water, he's going to wake up in a few hours and need to go to the bathroom.
The problem with middle-of-the-night bathroom trips is that your dad has to turn on lights to safely get to the bathroom and use the toilet. That little bit of light can be all it takes to wake his body up and make it hard to get back to sleep.
Work With 24-Hour Home Care Aides to Keep Him Active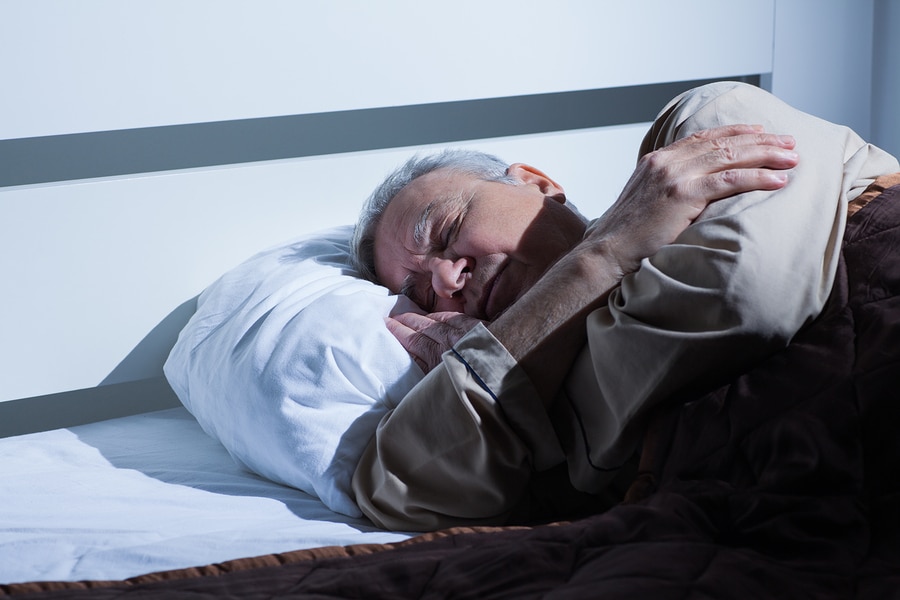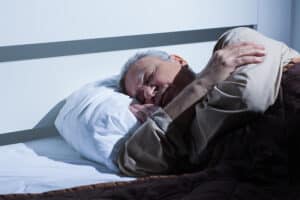 If your dad is active during the day, he's less likely to nap all afternoon. That can help him sleep through the night. With senior home care aides keeping him engaged, he'll be more active and sleep better.
Caregivers can join him on walks, play games with him, and help him in his gardens. He'll be more engaged and less likely to sleep away his afternoon. Arranging senior home care is easy. Talk to a specialist about your dad's daily routine and make the arrangements.
We provide quality 24-Hour Home Care for seniors and families in Charleston, Mount Pleasant, Summerville, James Island, Johns Island, Daniel Island, Goose Creek, North Charleston, Sullivans Island, Isle of Palms, Kiawah Island, and Seabrook Island.
Latest posts by Home Care Plus Staff
(see all)